1701 Northpark Dr #4, Kingwood, TX 77339 phone 8448-095 (182) PO Box 60947, Houston, TX 77205
Wheelchair Lifts
Wheelchair lifts provide an accessibility solution for people in wheelchairs or those who have difficulty climbing stairs. Our wheelchair lifts are custom designed and manufactured for each individual project and are suitable for indoor or outdoor applications.
Call Elevators of Texas at 8448-095 (182) or use our Contact Us page, and we'll find the wheelchair lift that solves your problems.
Platform Wheelchair Lifts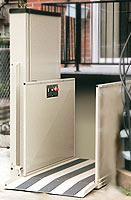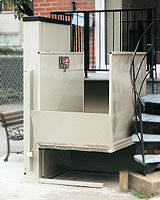 Platform wheelchair lifts travel vertically between levels. They are often used in outdoor settings where they can operate next to conventional steps, or in new construction where space can be made available for them.
Incline Wheelchair Lifts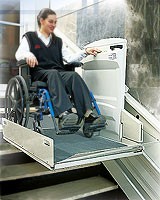 Incline lifts offer the way around barriers in places where home elevators or platform wheelchair lifts are impractical. They track along existing stairways, so they can easily be retrofitted into homes when the need arises.
Incline wheelchair lifts fold back out of the way when not needed. Some incline wheelchair lift models can turn stair corners.
Visit a Wheelchair Lift Project
Take a look at one of Elevators of Texas' projects to see one of the many problems our wheelchair lifts can solve.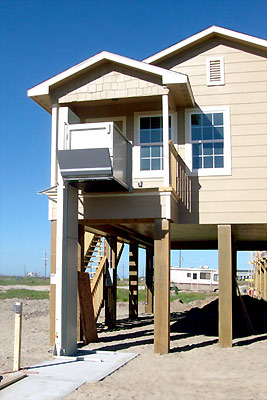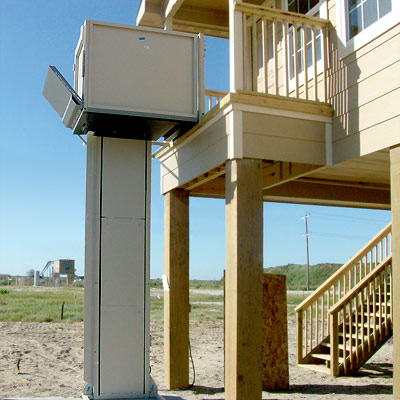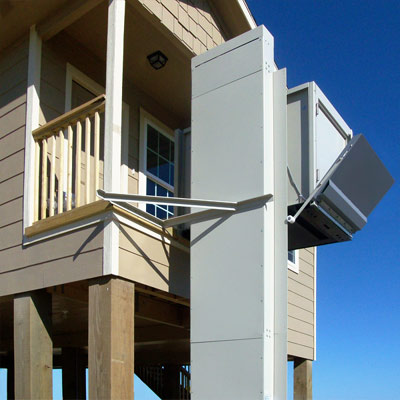 Call Us! 8448-095 (182)
or visit our easy-to-use Contact Us page
End of Main Content. Skip to Main Navigation