1701 Northpark Dr #4, Kingwood, TX 77339 phone (281)590-8448. PO Box 60947, Houston, TX 77205
Home Elevators
The convenience and increased mobility that a residential elevator delivers can truly enhance your home and its resale value. Elevators of Texas offers many options to choose from, and we'll be happy to explain them and show how well an elevator can fit into your home.
Please give us a call at (281) 590-8448, or try our easy to use Contact Us page.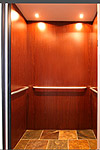 Home elevators are an excellent access solution for folks who cannot manage stairs comfortably, allowing them to remain in the home they love.
Our Home elevators are powered by either traction, winding-drum, or hydraulic lift systems. The three methods have different advantages, and we can determine the best system for your particular application.
Automatic Door Opener
Elevators of Texas can install an automatic opener on the door of your home elevator. These come with a wall mounted switch, and can be operated with a remote control. See our Automatic Door Opener page.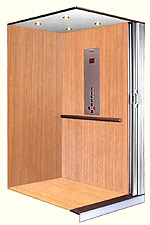 Elevator cab styles
Among the most popular custom finishes that we can provide for the elevator cab are natural hickory, walnut, cherry, and oak, along with cherry blended, and walnut-framed raised panels of birdseye maple.
Often, the homeowner may wish the contractor to finish the cab interior to match the trim in the rest of the house, so Elevators of Texas can also install the cab unfinished.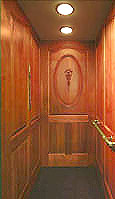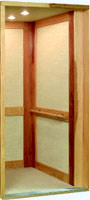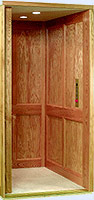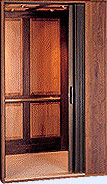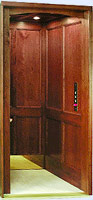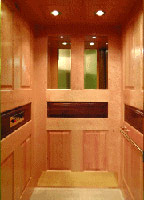 Customization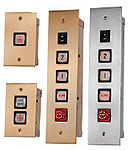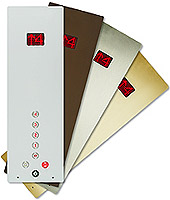 Operating panels and hall stations
Car operating panels have large buttons that illuminate when pressed to indicate a registered call. An emergency stop switch and an alarm button are provided for safety. A car light switch is included for convenience. Switch lights are long-lived LED's. Standard finishes for operating panels and hall stations are brushed stainless steel and muntz (copper brass), with optional polished finishes.
Hall stations have finishes to match the car operating panels. They include a call button with an In-Use indicator. A separate Car-Here indicator light button is available. Key locks may be added to all controls for controlled access and safety.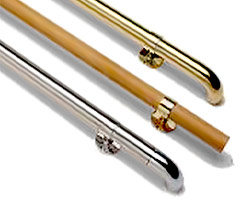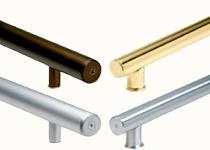 Handrails
Elevator Handrails come in brass, polished chrome, wood, bronze and clear anodized aluminum, and stainless steel.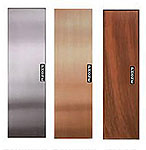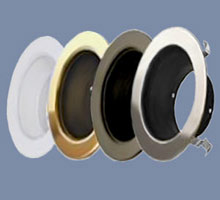 Phone covers
Covers for the in-cab telephone are available in brushed chrome, brushed muntz, and wood.
Downlight trim rings
Elevator downlight trim is available in black, white, chrome, and brass.

Elevator Cab Gates
The elevator safety gate travels with the cab, and must be closed before the elevator can move. Accordion gates come in a number of styles, anodized bronze and aluminum frames, wood, simulated rattan, and clear, translucent, and bronze acrylic inserts.
End of Main Content. Skip to Main Navigation