1701 Northpark Dr #4, Kingwood, TX phone (281)590-8448. PO Box 60947, Houston, TX 77205
Track Configurations and Weight Testing
Typical ceiling lift track configurations allow the ceiling lift to travel from one care area to another. Curved and straight track sections can be combined to fit any situation. Turntables and gate devices (marked in red) let the ceiling lift transfer between separate track systems. Additional information is available on BHM Medical's Kwiktrak page.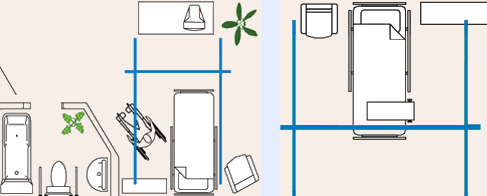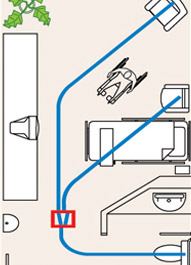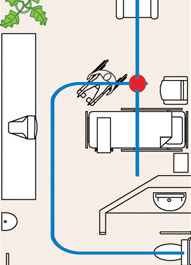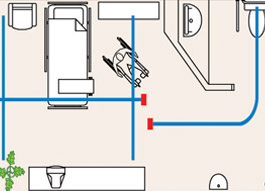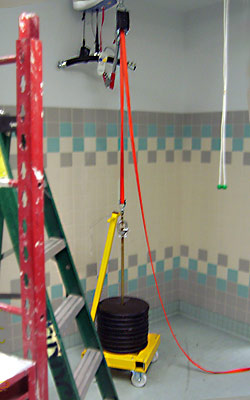 Weight Testing
Testing the strength of the tracks is required for safety in ceiling lift installations. We are manufacturer certified to perform this critical task.
All our installations are tested to 125% of the rated load of the ceiling lift motor. In some cases, this involves demonstrating track strength of up to 1250 lbs.
End of Main Content. Skip to Main Navigation